You can download a copy of the QuiQ Programmer software from the following link:
QuiQ Programmer CT V4.0.1.1 Download
Note:
If the following "Technician password" is prompted to click "Cancel" to proceed into the program. Technician mode access is not required to modify the charger algorithms.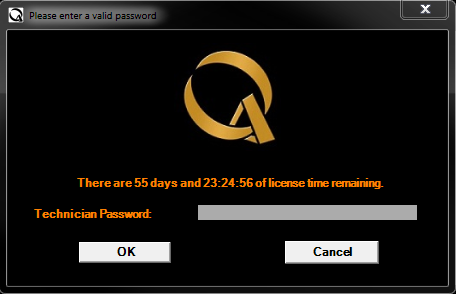 Quickstart guide for the QuiQ Programmer CT linked at the bottom of the article. and link below for related video instructions.
QuiQ Series: How to change the algorithm using the QuiQ Programmer CT software