Standard RQ350 Alarm Mapping:
All the error codes will be shown with numbers of red flashes in the fault Status LED indicator. As seen in the illustration below.
The number of red flashes represent a group of errors. These errors would be the same error codes seen in the IC/RC/ICL series chargers.
You can troubleshoot each category, based on the troubleshooting steps found in the IC/RC/ICL Error codes list:
Battery Related Errors: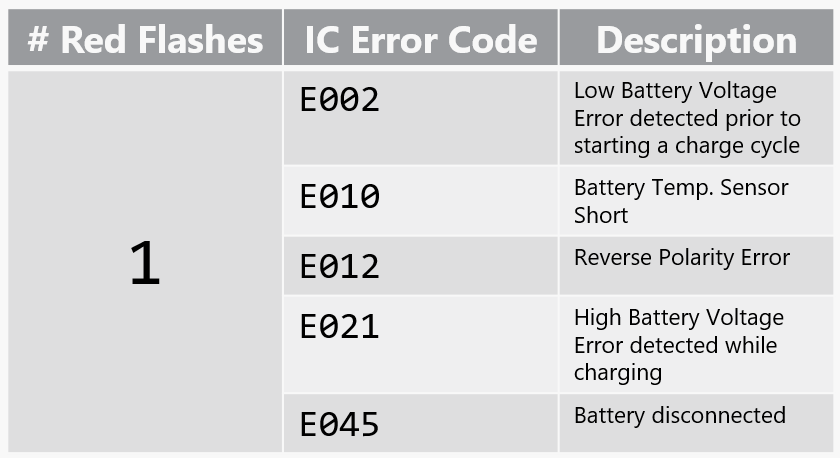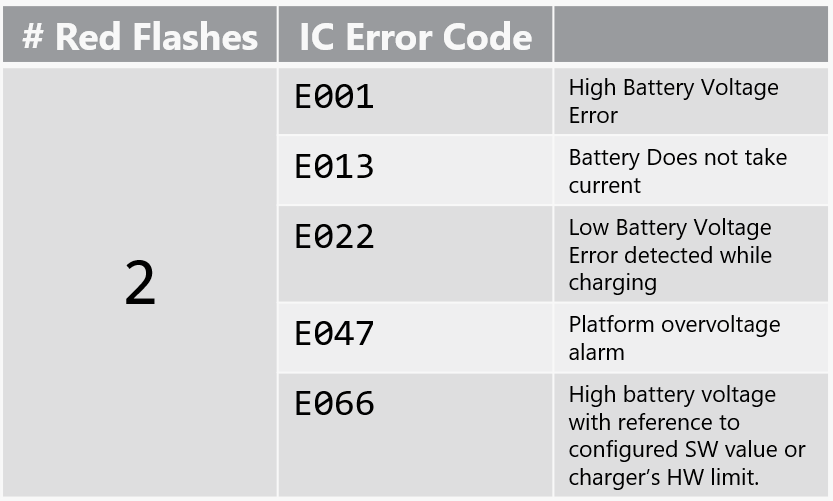 Timers Errors:

CANbus/Application Compatibility Errors: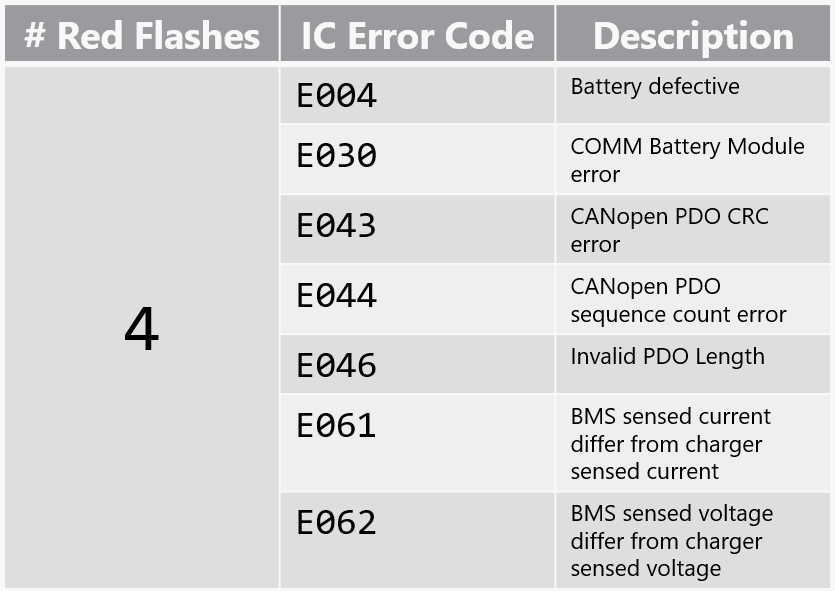 CAN Communication Errors: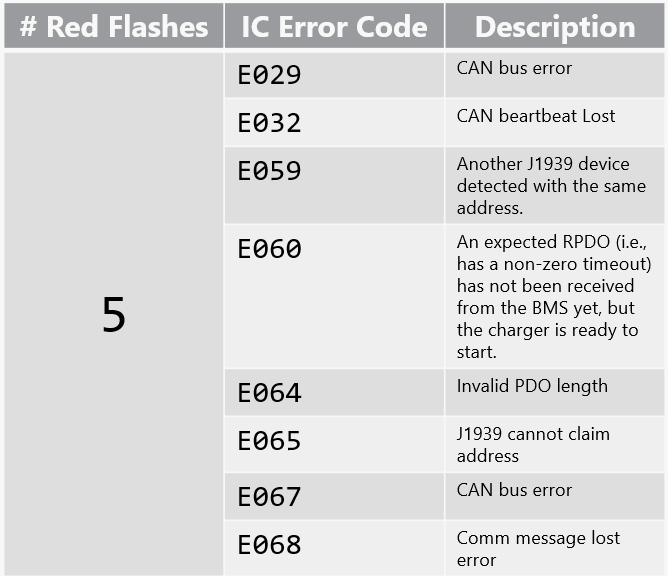 Battery Temp. Sensor Errors: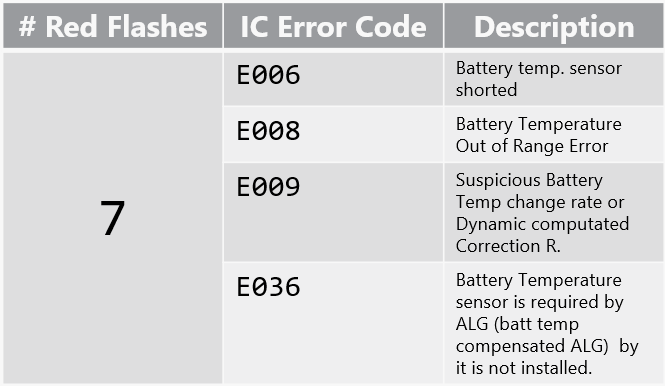 8 Red Flashes is intentionally not used
Software Configuration Errors: