Proper mechanical installation of the QuiQ charger is essential to its effective operation.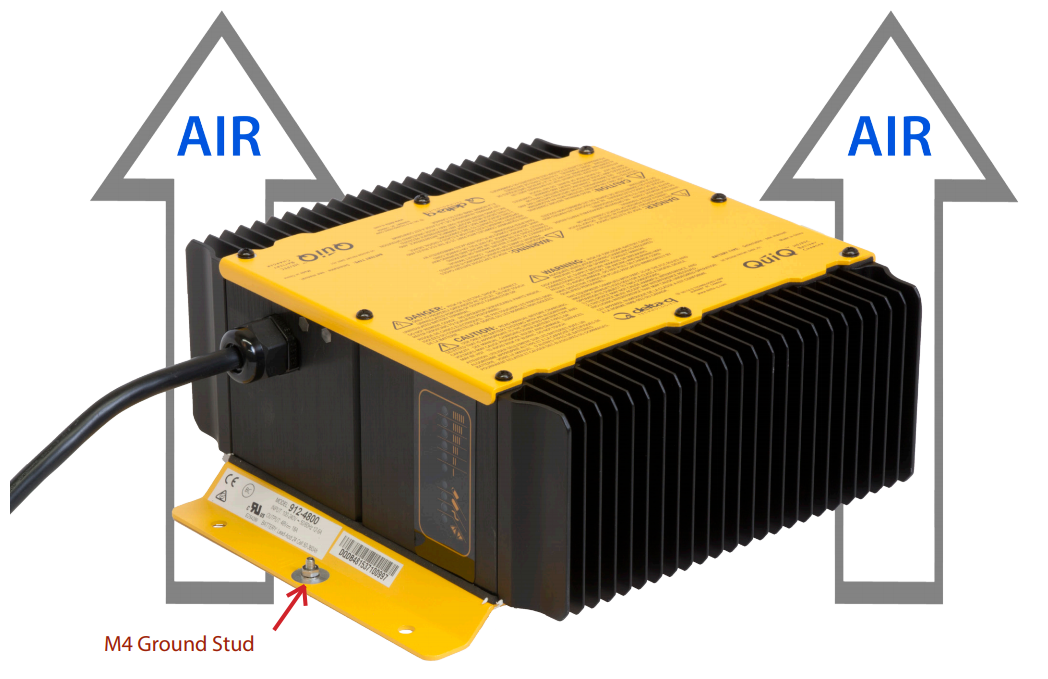 Make sure to install the charger in a location with adequate ventilation. Ideally, it will be mounted horizontally with airflow from below as per the arrows in the illustration above.
Mount the charger by the mounting plate using appropriate fasteners (ie. locking ¼" or M6 bolts), and all of the mounting slots provided.
Vertical Mounting
Mounting vertically is also possible, although heat won't dissipate as efficiently. The most efficient orientation is with the cooling fins at the top and the bottom, but there are two further considerations: charger performance and charger life.
The charger's internal temperature sensor is located approximately 2.5cm (1") behind the DC output cord strain relief: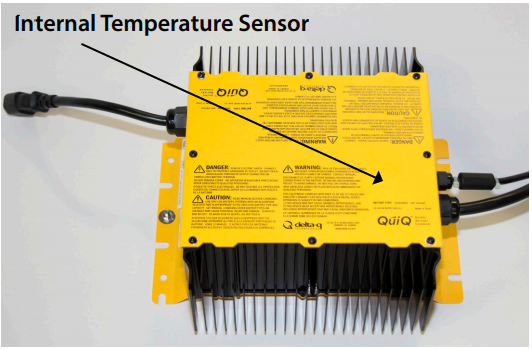 For performance closest to horizontal installation: Place the DC output at the lower end of the charger to delay thermal cutback, maximize charger output, but potentially cause higher temperatures inside the charger.
For potentially better life: Keeping the temperature sensor higher will result in earlier thermal cutback of power, minimizing internal temperatures and minimizing potential component failures.
However, there is no data to demonstrate the amount of lifetime savings that may be gained by
using this orientation over the above.