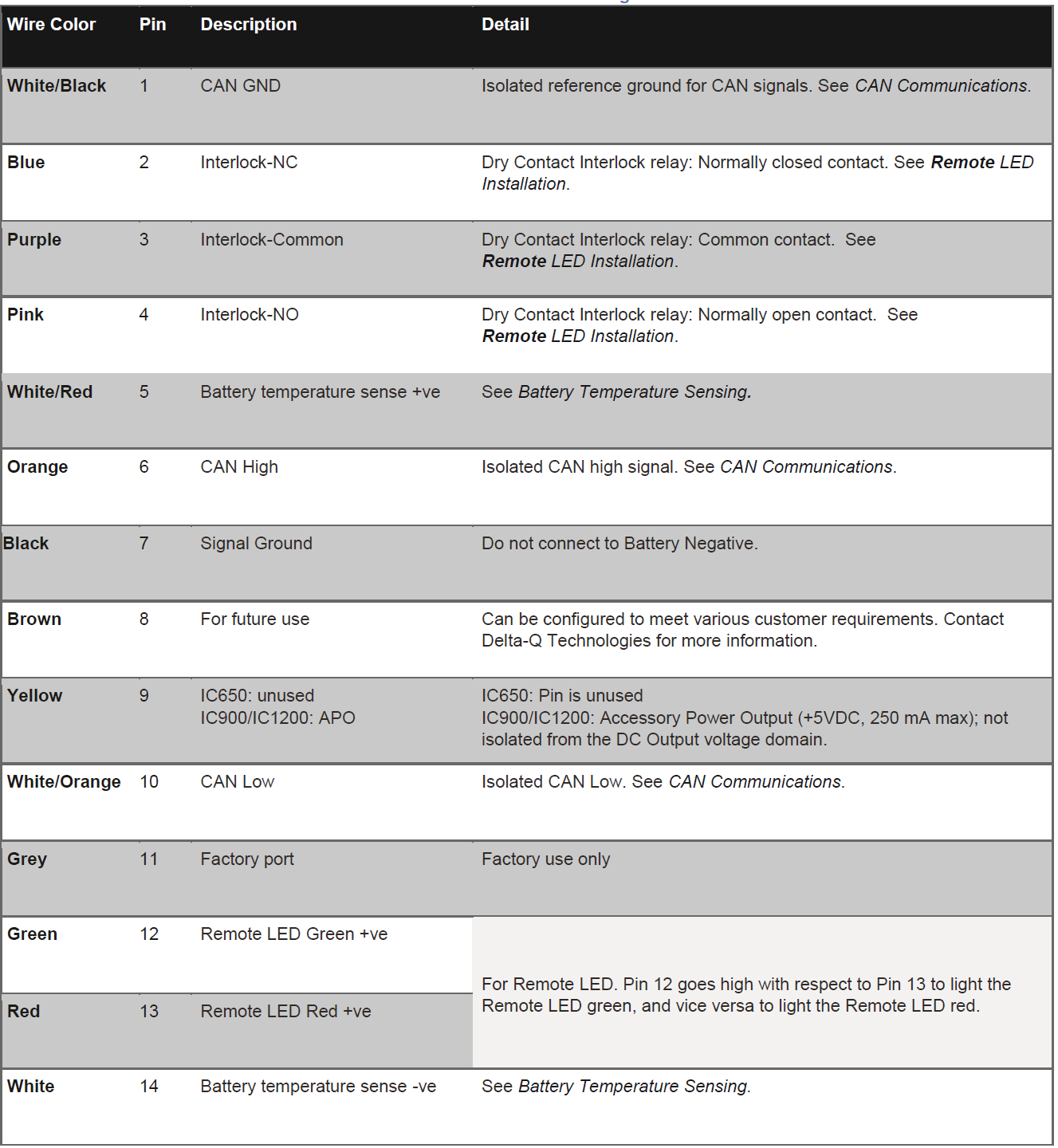 Note: Pin 7 is the Ground reference for Pins 8, 9, and 11; also for Pins 12 and 13 in some Remote LED installations. It is electrically connected, via a low-impedance resistor/inductor circuit, to the Battery Negative terminal on the DC block.
NEVER connect Pin 7 directly to the Negative terminal of the battery, nor to the Negative terminal in the DC block.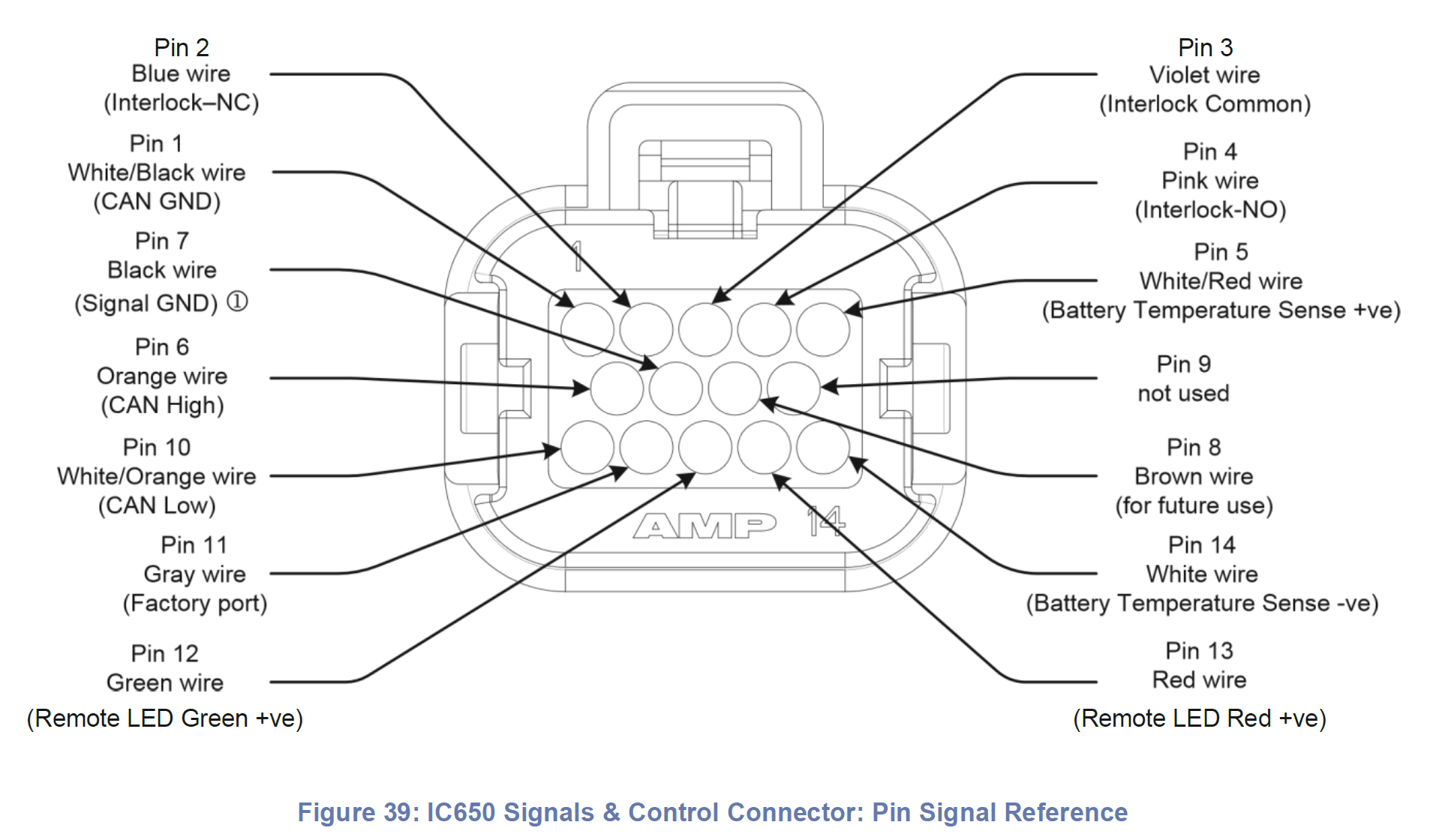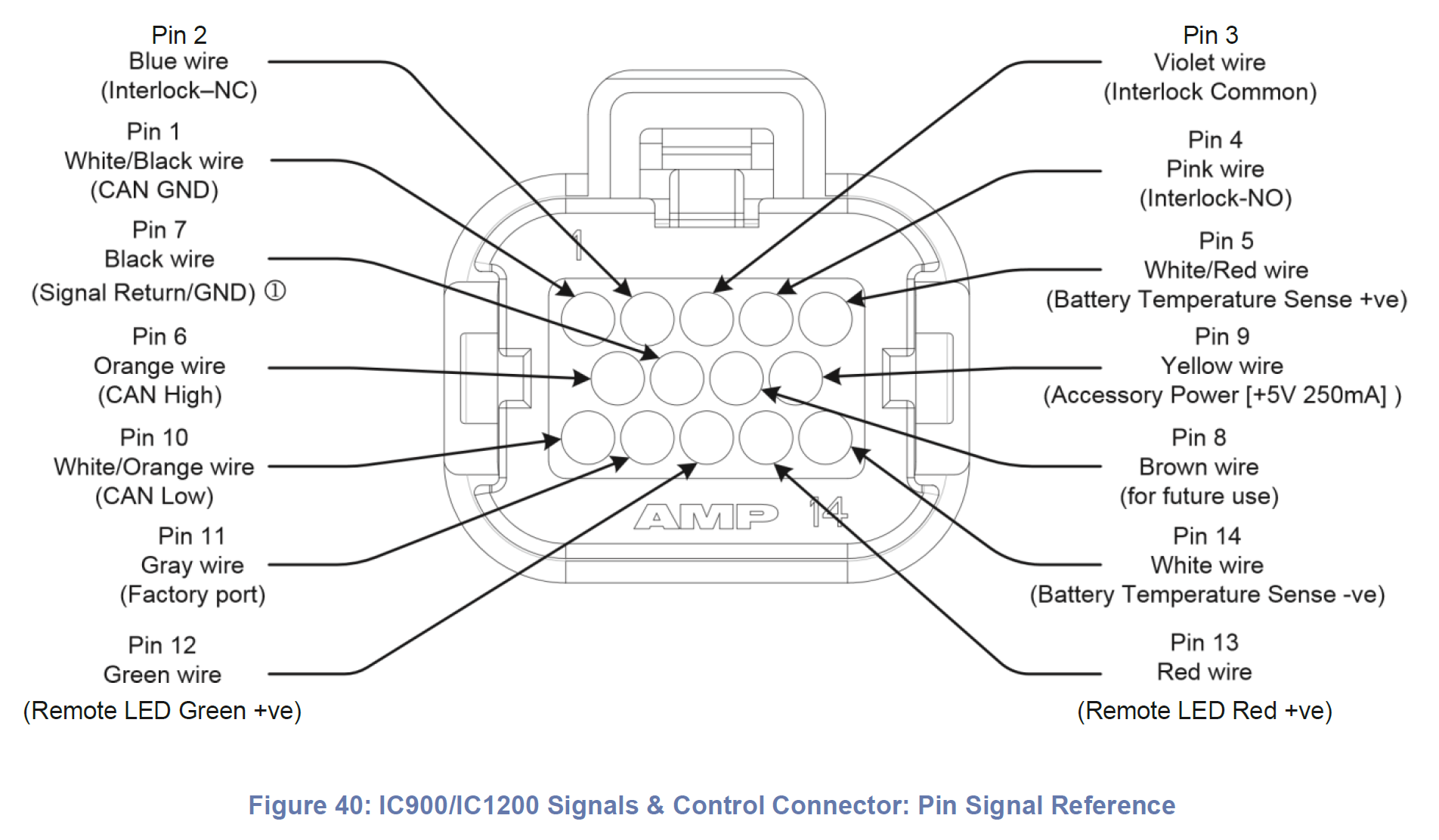 See attached pdf for CAN pinout information for IC series chargers with COMM option.